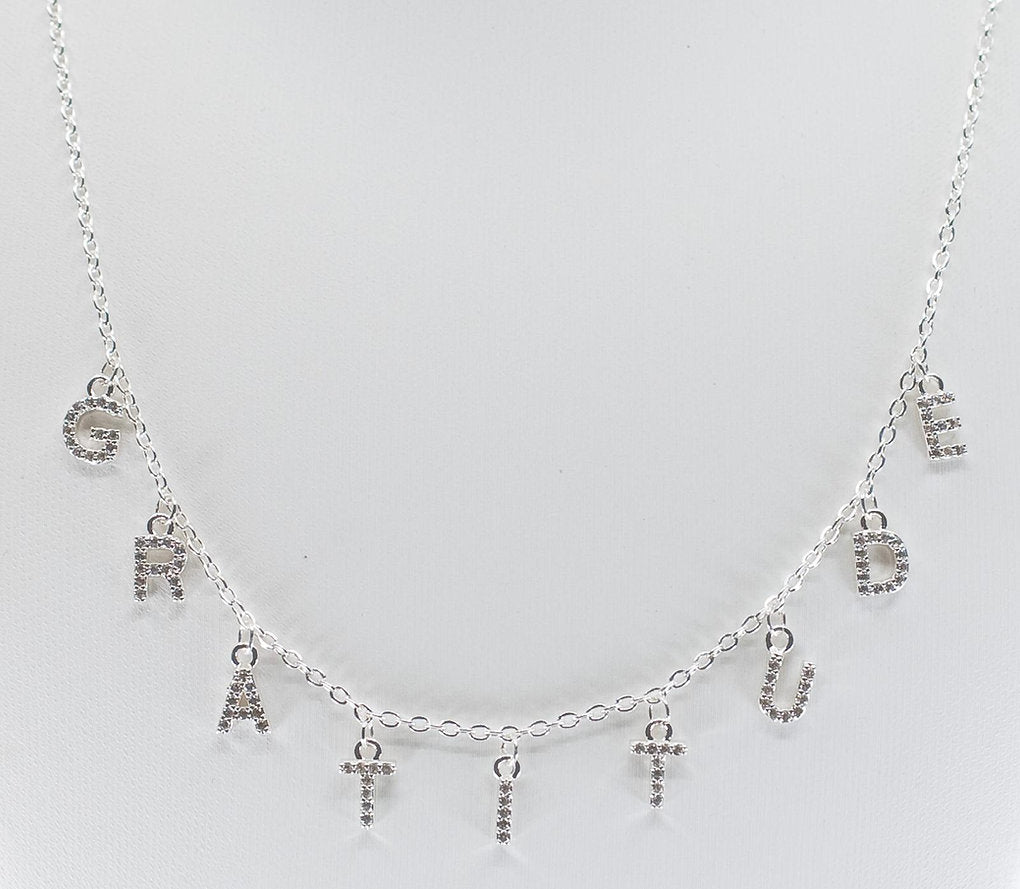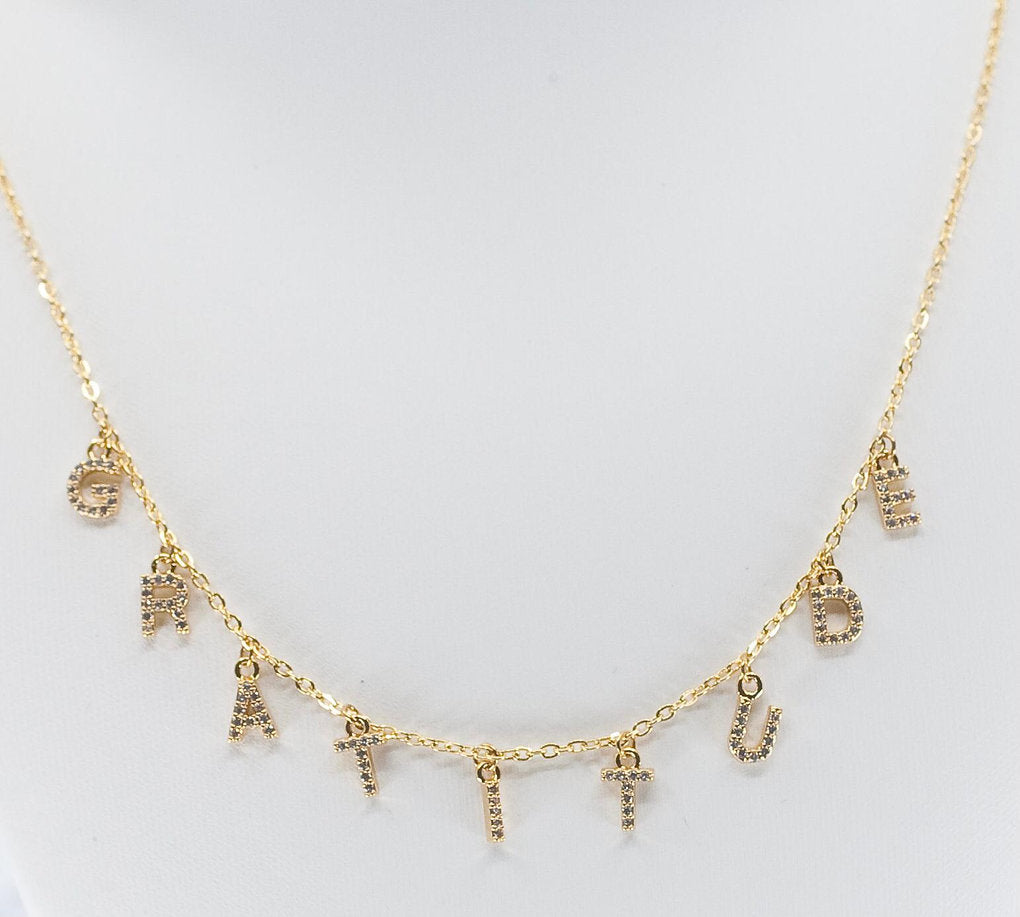 Sparkle 'Gratitude' Necklace
What better way to remind yourself daily to be thankful & keep your vibe high than one of these beautiful gratitude necklaces.  
15mm x 30mm with a generous 45cm chain.  
Ideal as a gift or for yourself to manifest your best 2022.  
Jewellery Care: Take your jewellery off if you're involved in any activity which could scratch, knock or damage it. If in any doubt, take it off and keep it safe.Take it off when you go to bed. Keep it well away from chemicals, especially chlorine. If it does come into contact with chemicals, rinse it in water immediately. Bathe and apply any lotions or perfumes before you put your jewellery on. Organic gemstones like pearls and opals are particularly vulnerable to acids, even perspiration. Store it separately, ideally in a soft-lined box or case, so that your favourite pieces don't tangle, rub or scratch one another. Make sure chains and necklaces are fastened when storing to avoid tangling. Remove jewellery while cooking and cleaning. When storing jewellery, please keep it away from sunlight, excessive heat or damp conditions. 
Each necklace comes with an affirmation card & FREE GIFT, official podcast tote bag.  
Sparkle 'Gratitude' Necklace
FAQ and Help
Will my download play in Spotify?
Yes, absolutely. All of our MP3 downloads have been tested in Spotify. If you're having problems, please contact Spotify Support.
Where can I download my subliminal/affirmation?
Immediately at checkout your download/s will be available. You will also receive an email with links directing you through to a unique download page.
I can't get the MP3 to download on my device.
The file didn't automatically download?
For safety, most devices will not automatically download a file to your phone. If you're on Android and trying to save your audio files to your phone, press the 3 dots (...) on the right-hand side of the clip and select "Download".